Celebrating Mom! Unique and Thoughtful Gifts #onthesunnyside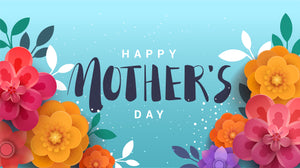 We honor and celebrate the love of moms! This includes (but is by no means limited to) moms, stepmoms, adopted moms, foster moms, aunt moms, grandmas, friends' moms, special people who are like moms to us, thank you so much for all that you are and all that you do every day!
Shop now #onthesunnyside, we have so many special collections of gifts for this time of year! Shipping available with gift messages! Or shop locally in our Hillsborough, New Jersey store.
Gifts for Mom! (Box signs, key chains, and more)
Trinket Boxes, Jewelry Boxes, & more!
Jewelry (including USA Artisan & Global Fair Trade)
Candles, Holders, Travel Candles, & Accessories
Prisms, Suncatchers, and Hanging Crystals
Wind Chimes, Zen Chimes, and more!
Leave a comment
Comments will be approved before showing up.