Essential Oils & Aromatherapy Gift Collections at Sunnyside!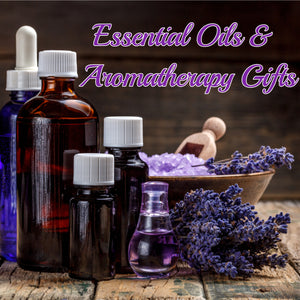 In stock now at Sunnyside gifts and online! We're thrilled to expand our aromatherapy collection with Wyndmere Naturals Essential Oils and gifts that you'll absolutely love!
From essential oils, trial sized oils, room & body sprays, anointing oils, diffusers, on-the-go diffusers, lava stone necklaces, and more, these gifts are perfect for yourself and others to enjoy the benefits of aromatherapy!
Stay tuned for in-store and online aromatherapy classes! All orders will ship with an informative essential oils resource.

Wyndmere Naturals, Inc., is a perfect fit for Sunnyside Gifts as one of Wyndmere's core company values is passion and commitment to high quality, pure therapeutic essential oils and natural aromatherapy products at reasonable prices. Started in 1995, Wyndmere is a woman-owned small business in the United States that focuses on sourcing essential oils that are grown by farmers skilled at environmentally sound practices specifically for aromatherapy.
Leave a comment
Comments will be approved before showing up.