Soaps that Smell Great and Make You Laugh! Whiskey River Soap Co now at Sunnyside Gifts!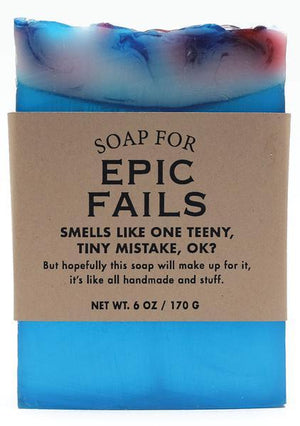 What could be better than a gift sure to invoke a giggle or a chuckle or a guffaw or a hoot? These Whiskey River Soap Co., soap bars smell great and are sure to bring a laugh. All soaps are handcrafted in the United States and no two are identical! Check out some of the new gifts available #onthesunnyside.
Leave a comment
Comments will be approved before showing up.